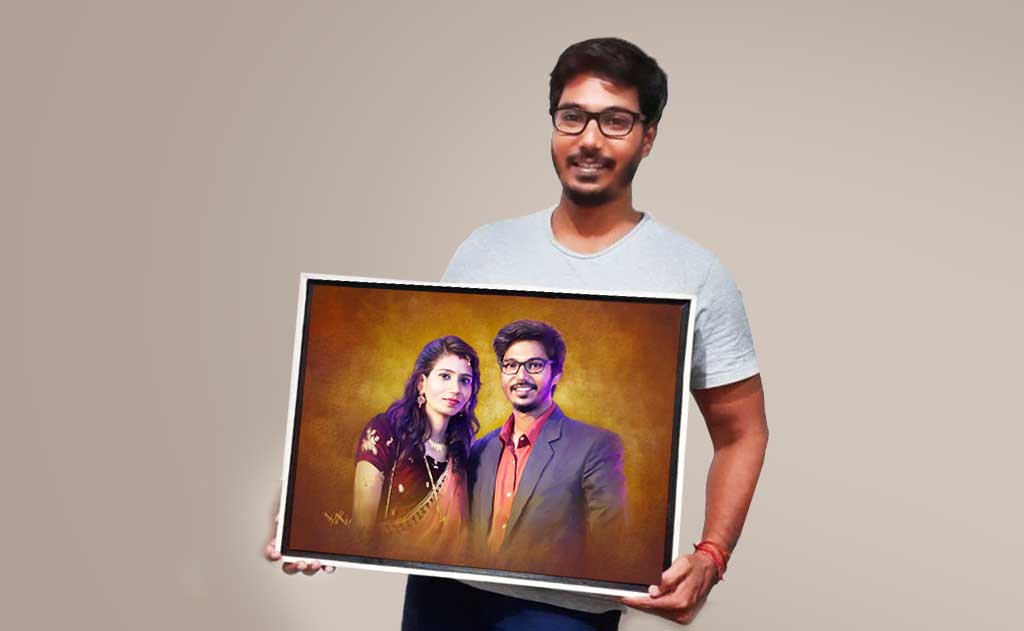 Harshal Ingle
Nagpur
I bought my first painting from your site to gift my sister on Raksha-Bandhan. She totally loved it. Her expression was priceless and after that she was explaining the color, features and details. They says "When u feel it you must express it". What else could be better than a portrait of any of your best moment .. and only that person can portrait it well who is able to sense the feeling behind the picture. Thank you so much Niranjan sir. You did a great job. I am fully satisfied with your services and work quality is excellent. Thank You!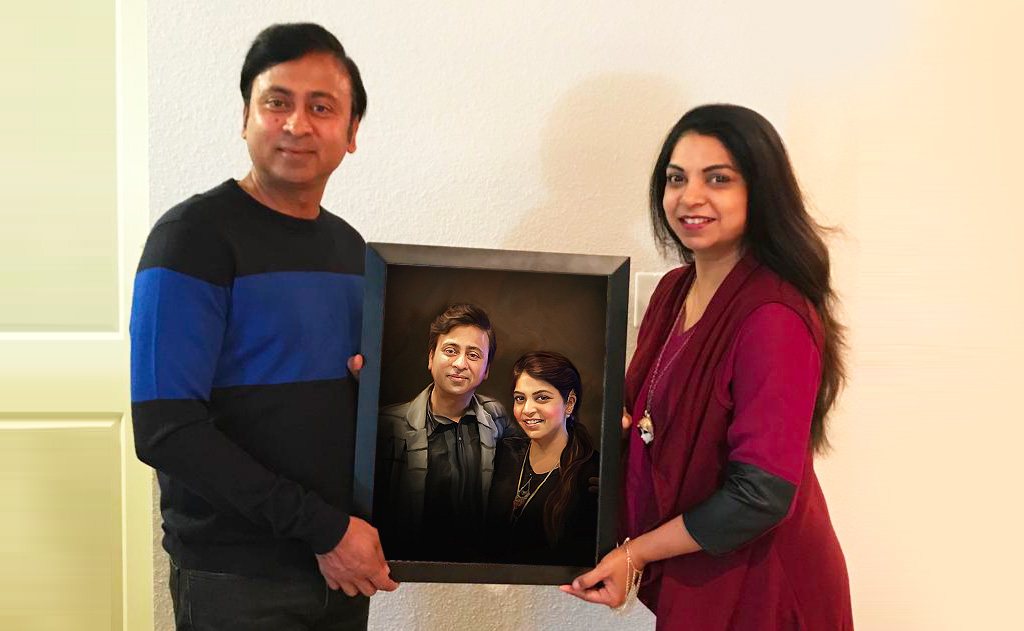 Harish-Sneha Sawarkar
Milpitas, California
The painting is amazing! My wife simply loved it.Thanks to Niranjan for this beautiful piece of art which is amazingly realistic. The colors are brilliant and the details are very adroit. Niranjan is extremely talented, creative and a gifted artist. I have had family and friends constantly ask where I had the painting done. Hands down, the BEST give you can give a loved one.I definitely would like to get my family portrait done from him.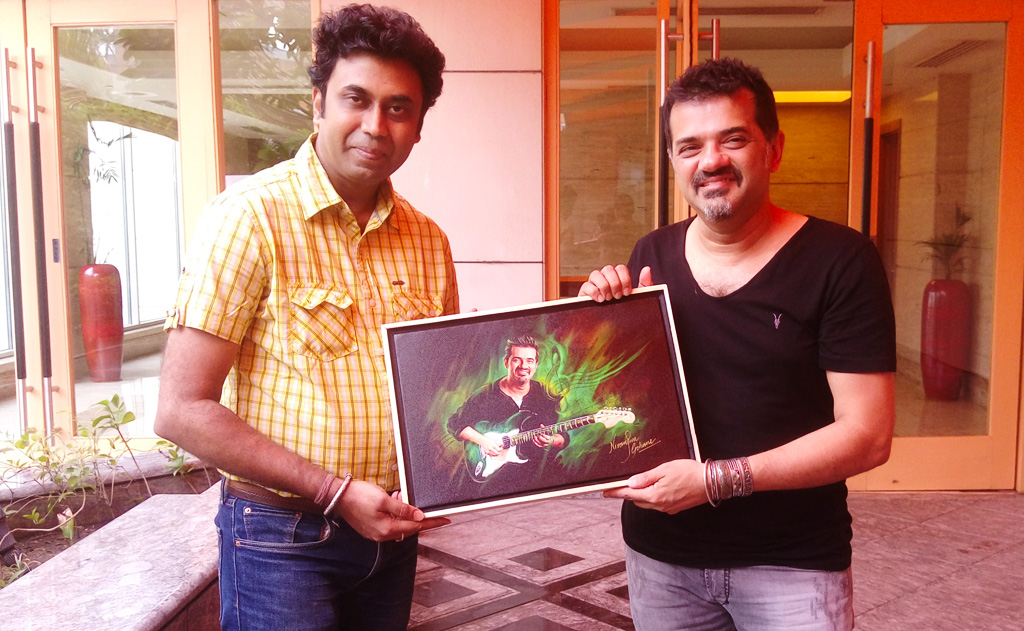 Ehsaan Noorani
Mumbai, India
Loved your art treatment and great Aesthetic sense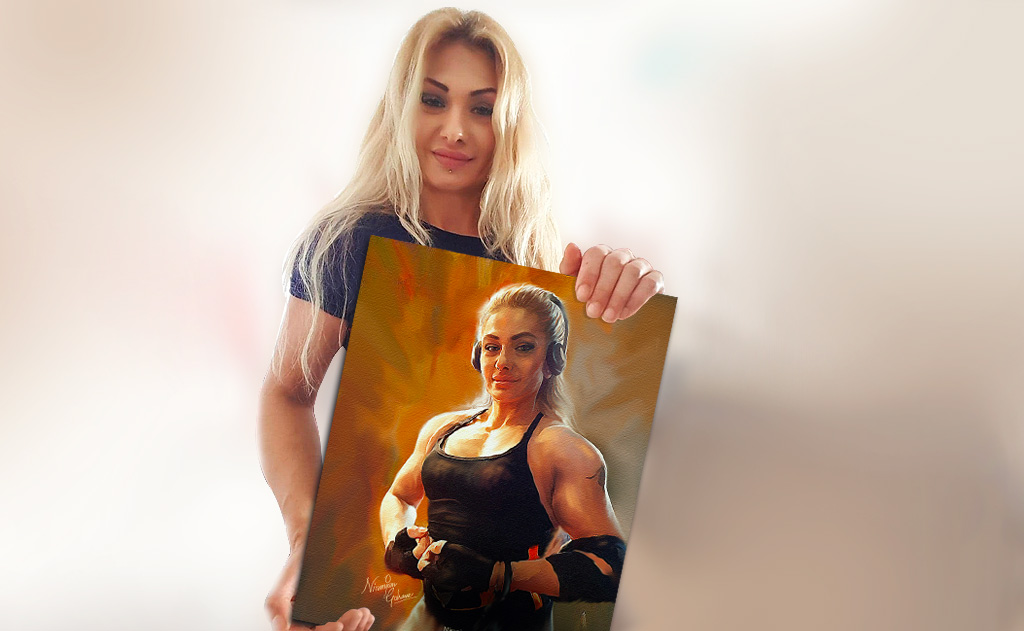 Magdalena Szymanska
Cheltenham, Gloucestershire, UK
Thank you so much for my beautiful Painting Niranjan. It was a great experience with you. Such a great talent and an amazing artist.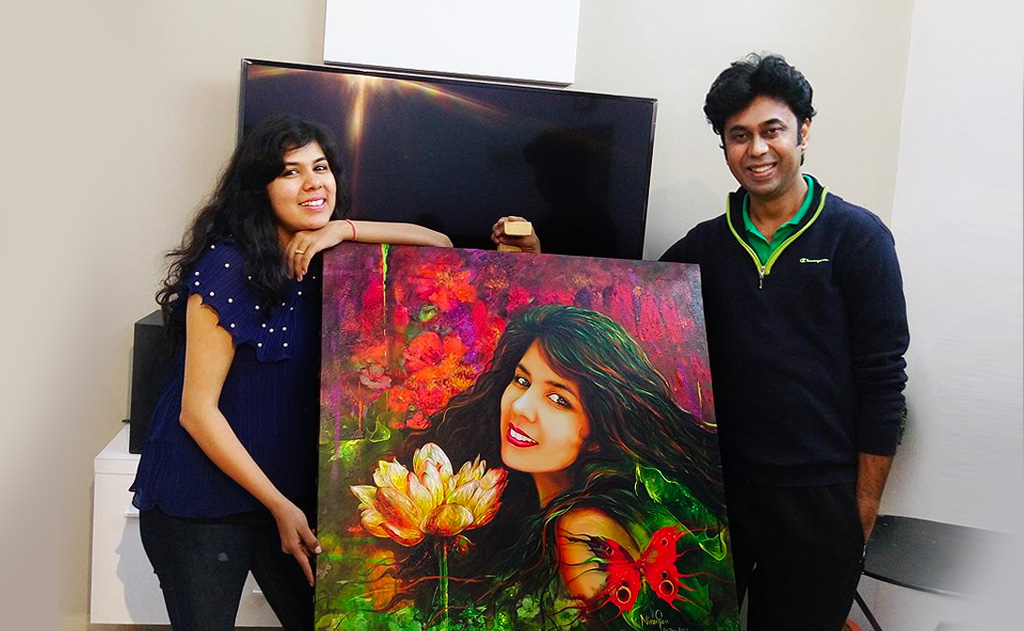 Niharika Agrawal
Nagpur, India
This painting struck me the moment I looked at it, I kept going back to it, often times just to look at it to get caught up in its mood. I'm so excited to have it in my house now, hanging exactly where my attention will be most of the time, inspiring me as it does. Thank you, it's an amazing painting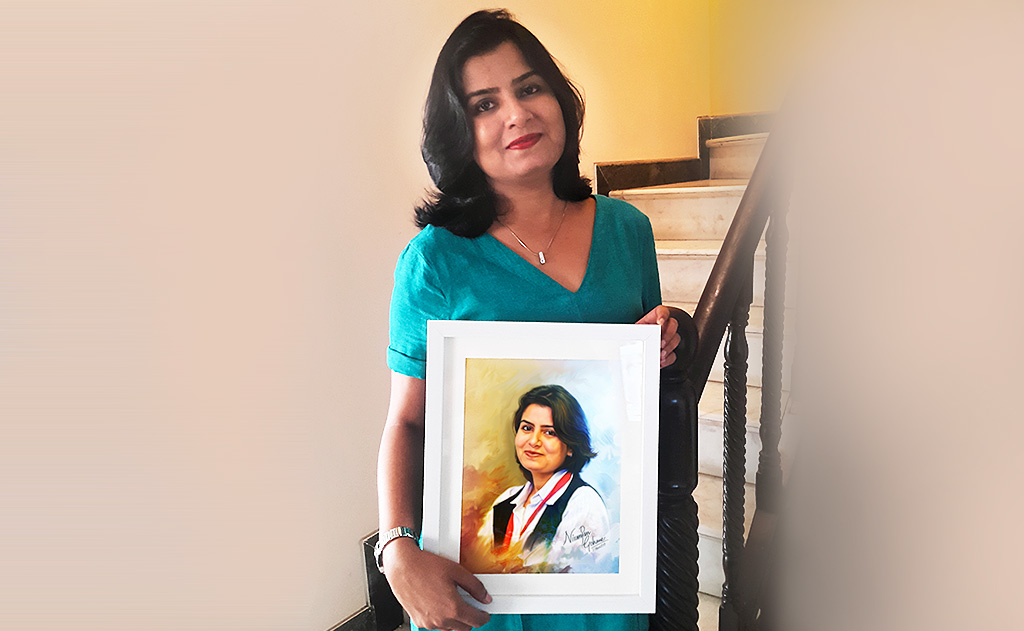 Debadutta Upadhyaya
Mumbai, India
An association over 2 decades during which I have witnessed Niranjan as a committed artist above everything else, this birthday gift from my husband of a painting of mine, was a pleasant surprise. The canvas turns me into a narcissist every time I admire the strokes and cannot but wish him the very best in his endeavor to turn his passion into a profession.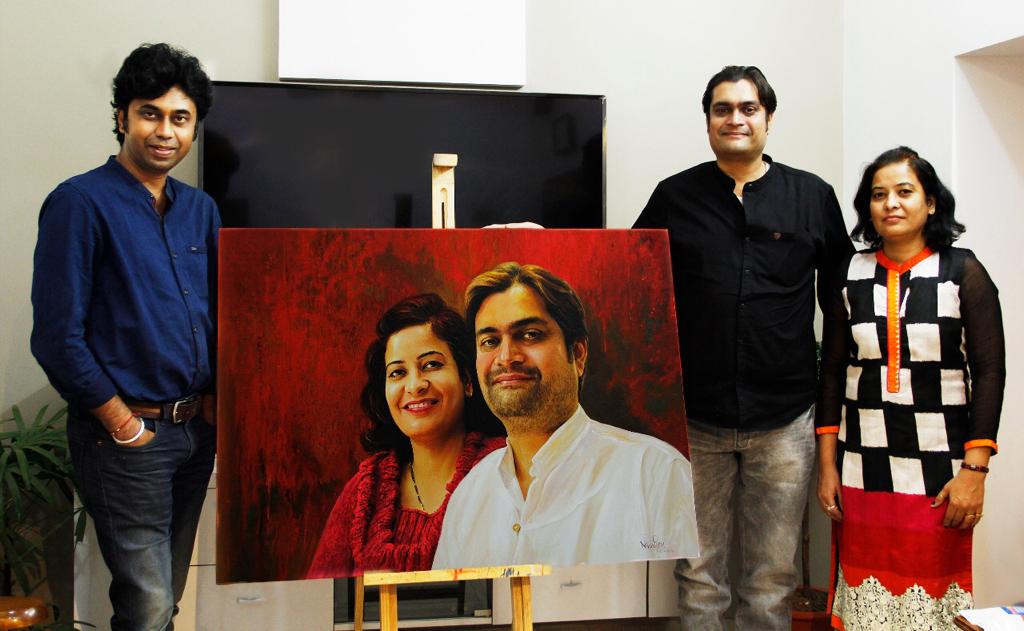 Prachi & Prasad Kogje
Nagpur, India
The experience was like a wild roller coaster ride! I wasn't sure what to expect when starting the process to create our unique portrait, but it was so much fun and so easy to work with Niranjan!