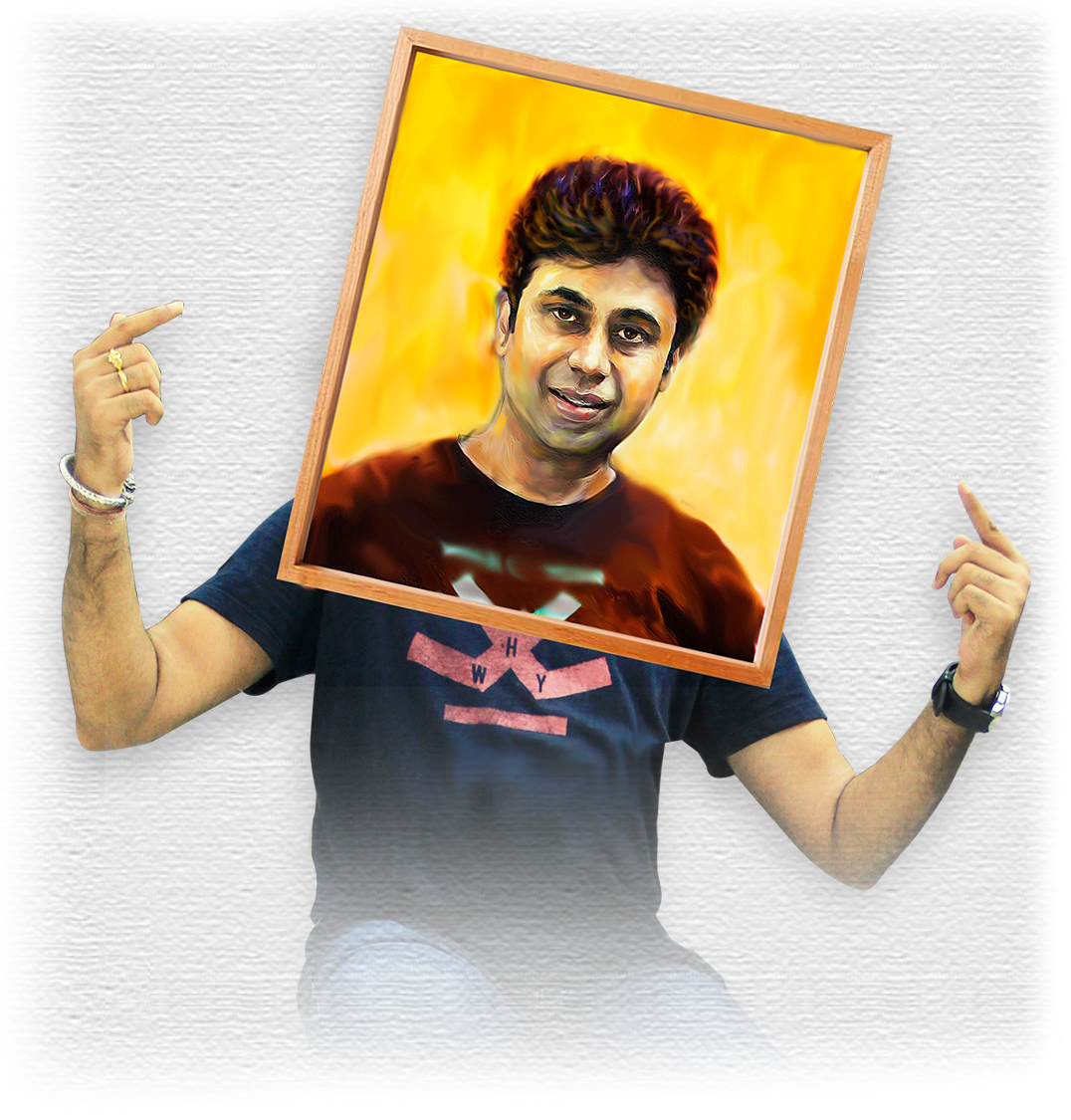 Niranjan Gohane is a well known name in artist who working on painting like Self Portraits, Couple portrait, Children portrait, Gift of Love, Pet portraits, Family portraits, Masterpiece, Photo Restoration, Festival, Occasional paintings and more. Art came naturally to him right from his childhood and education in Fine Arts was just a natural progression of that manifestation, during which he won various awards.
His exhibitions in Jehangir Art Gallery, Bombay in 2014 and Jawaharlal Darda Art Gallery, Nagpur in 2016, where his amazing portrait paintings was shown. From 2015 on words there are number of exhibitions of Niranjan's paintings over the India. Dreaming big and working hard to make those dreams come true is his motto in life.
Niranjan weaves magic by capturing and preserving some of the most beautiful moments of one's life through his paintings, some of which have been exhibited here. Art work gives unique method to catch memorable moments through the expression of the art by artist. Niranjan's paintings catch beautiful life in real touch moments forever. There exist some special catch in Niranjan's creations which makes simple to feel that special memories into reality. He is known for his photo restoration, pictures.
Contact
ME
Have any request or feedback? or even if you just want to share with us!
WE ARE ALWAYS
AVAILABLE FOR YOU